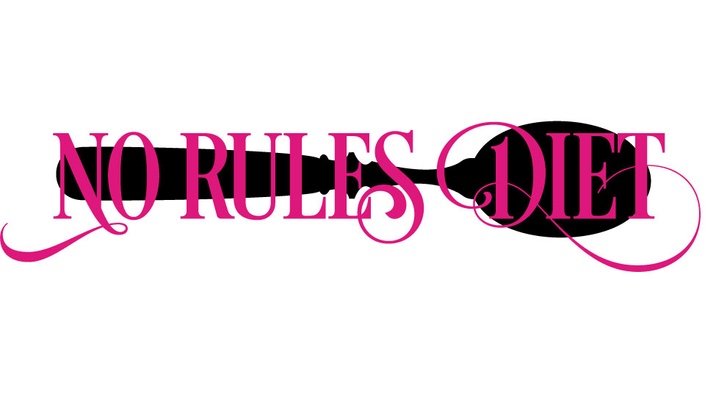 NO RULES DIET
Learn how to eat what and when YOU want, ditch all the insane diet rules, and reach your goals.
Here is a word from Madison, 41 years old:
"Hi Skye, Just wanted to check in and say I have officially lost 51 lbs since starting your program 6 months ago! It feels so good to be able to do the things I love without being held back by the weight!
I'm not working out at all, just staying busy with work. I always thought I HAD to "workout" to get results...you proved me wrong- thank you!
The best thing about your program is not stressing about food! I eat to get full, eat what I want but am in full control, even after eating a candy bar! I used to want to binge, and I don't anymore! Thank you for also helping me to change my mindset! This is so important in making this a lifestyle! I feel like the woman who all the other women look at while eating "something yummy and unhealthy" and they say "I wish I could look like her and eat like that"! Anyone can! Seriously! This is the easiest, most realistic program I've ever done! I wish I had found you years ago! I would have saved me so much anguish, suffering, and money! I don't even want to think about how much money I've spent on dieting over the past few years."
HOW IT WORKS
STEP 1 FAST START
Most programs and plans take a week or better to explain what you need to do and how to prepare. But with my program, you can start the second you enroll. I've set it up in a very simple and flexible way so you can start shedding fat, gaining energy and reach your goals faster than ever. You don't have to go grocery shopping, buy any expensive supplements or "special foods". I show you how to eat the foods you currently love and have and get started instantly. And, to ensure you have all your questions answered, I give you MY CELL number so you can text me or email me. You also get LIVE coaching videos inside a private FB group!
STEP 2 NUTRITION
I will teach you about my balanced way of eating all the foods you love and still reaching your goals. I will show you and explain HOW to eat candy, burgers, tacos, and lean dishes daily and reach your goals so you never feel deprived and show you that there are literally NO FOODS OFF LIMITS on my program. You will never have to say no to that pizza party or cake for breakfast again!
STEP 3 MOVEMENT
My program is based on a healthy lifestyle for life! I believe we are meant to MOVE, but that does not mean you have to "workout" or go to a gym. You can if you want to and enjoy it, but you do not have to! I'll show you how NEPA (non exercise physical activity) will be your best friend and how easy it is!
STEP 4 MINDSET
Some people like myself have had issues with binging, labeling foods as "good and bad" and have never been able to either stick with a program or have not been able to maintain the results from a program because it was too restrictive. Here, I show you the methods I personally used, as well as 100's of others who have gone through my course to beat this! I'll show you how to break free from constantly thinking about food, your weight and working out. I will show you how you can live and eat like a normal person without dieting and the thoughts that go with it control ever again!
BONUS/RESOURCES

Here you will get access to my vault. There are many extra tools, videos and bonus handouts to help you anywhere you need it. From live Q&A's with me, to mindset hacks, to helping you figure out what your trigger foods are, to help you beat emotional eating or anything else, it's here! There are no stones I have left unturned, and I am here to make sure you not only reach your goals, but you MAINTAIN them and BREAK FREE from the dieting prison for life!
And speaking of meal prep and color coded (21 day fix diet) containers, Christine knew that didn't work for her, so she joined my No Rules Diet program...
"I'm not one for fluffing my own feathers but as of this morning, I am down 20lbs since I have started. For over a year I worked out 2x a day for 30-60 min each time on top of my farm work/chores. I tried the 21 day fix and eating according to the color coded containers which sucked. I hate meal prep, packing food with me and all the cooking and dish washing that came with it!! I don't know how much money I've wasted on dieting and supplements, Isagenix, and other fads. NEVER did any of those give me the results I am seeing with your No Rules Diet!! This change of thinking and this entire program is the best thing I've ever done for myself!! It's exactly what I needed! Thank you!"
- Christine K., 54 years old.
Frequently Asked Questions
Is the $97 a one time fee?
YES! You pay once and have LIFETIME ACCESS to the program and ALL UPDATES!
Do I have to buy any special foods or supplements?
NO! You can choose the foods YOU LIKE! Don't waste money on that stuff.
How quickly do I get access to the program?
INSTANTLY! Once you submit payment, you are taken to a login page where you enter your username and password and you're in! We are talking 60 seconds or less.
How is the content delivered?
It's all digital and online. However, you can print any of the handouts off if you want to! You also have short videos and audio lessons available to watch/listen to at your convenience. Access on your phone, tablet or computer.
I'm not sure if I have time for this. How much time is required?
I broke my program down into bite sized pieces of info that takes you just 5-10 min to get through. It's a simple, step by step system that you can implement and use instantly. You can go at your own pace and move to the next step when you feel ready. The best part is you have LIFETIME ACCESS so you can go through it, come back to certain parts or whatever anytime!
Do you offer refunds?
Due to the immediate access to the program and all of it's materials and bonuses, we do not offer refunds for No Rules Diet. Please do not enroll in the No Rules Diet program if you just want to "check it out." We put an extraordinary amount of time and effort into this Program, and we expect you to do the same. No Rules Diet is for serious students only.
What if I have questions or need help?
I am here for you 27/7! I give you my PERSONAL CELL number and email address so you can text or email me anytime for immediate responses! I also give you access to a private FB group where I do LIVE coaching videos. And don't worry, if you don't have FB, I upload those bonus videos to the BONUS section of the course so you don't miss a thing!
PHIL LOVED eating CAKE FOR BREAKFAST! He changed his mindset, and lost 120lbs when he STOPED the liquid protein diet, cardboard tasting NUTRISYSTEM meals and WENT SKYDIVING!
"When I found Skye, I was in a bad place…I won't go into all of the personal details of how I got to that point, but lets just say I was 150+ pounds overweight, had spent the past year in the hospital and I couldn't do anything but sit. Even a short walk across my driveway was a struggle. I literally had no life. Skye changed that.
She not only helped me lose 120+ pounds in 18 months, helped me get off of and reduce the medications I was taking but she gave me the most important gift of all…LIFE!!
She helped me get my health back to where I had felt better than I had in 20 years. I am living life to the fullest!
I am skydiving, riding horses, hunting and everything in between. I am in my 70's and feeling like I'm 40!
I cannot express how priceless Skye's program has been in my life. If you want something REALISTIC, something that doesn't put rules or restrictions on you and something that is enjoyable, DO THIS FOR YOURSELF NOW! Life is short, and trust me, you want to get everything out of it you can!
Skye is down to earth, real and has common sense. She not only has a rockin' body, but is the most genuine and caring gal I've ever met! She wants you to succeed more than you do! She knows what real life is like. She lost a bunch of weight herself, and has found a realistic way to keep it off! Trust me, I've seen her out eat 3 men more than once!
All I can say is life is priceless. If you're not living it to the fullest, eating steak, drinking beer and are living in a gym…WAKE UP!
Skye, thank you is not enough, but you know how I feel!!! You gave me my life back and I get to eat cake for breakfast if I want!"